Towards an intelligent agri-food plant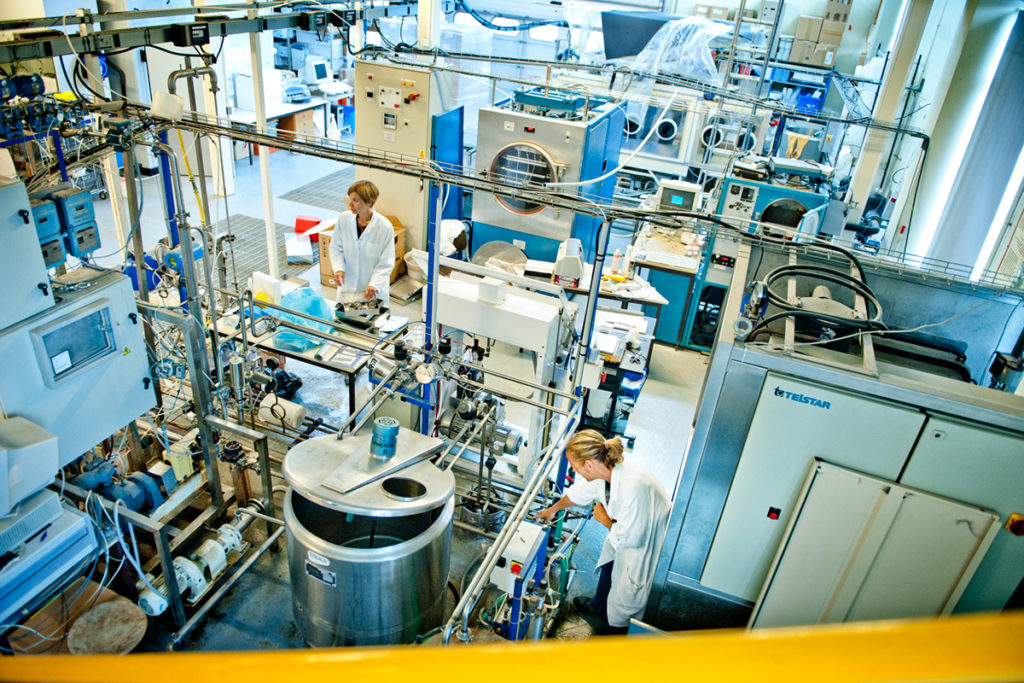 Context and challenges for business innovation
The development of digital technology and the evolution of agricultural production methods and consumer demands are tending to change the design of agri-food factories towards smaller-scale, flexible units that are controlled in real time.
This is reflected in the widespread use of sensors or the detection of indicators for on-line monitoring, by an improvement in the man-product or man-machine interface, by the multiplication of decision support tools, etc.
On the other hand, the evolution of agricultural production methods linked to consumer demands are leading to a reduction in the scale of food processing. The progressive evolution of practices towards agroecology and responsible agriculture, driven by consumer demand for new, more sustainable food products, implies the transformation of different (appearance of new species, new varieties, new cultivation methods) or more variable (co-existence of different production systems, increased impact of biotic and abiotic stresses...) or even heterogeneous batches of agricultural raw materials. This requires the eco-design of production chains capable of integrating smaller scales while remaining eco-efficient (reduced water or energy consumption, reduced losses and optimized use of co-products), and of course guaranteeing food safety.

Carnot's contributions to accompany them in their evolution
The expertise of the Qualiment® network is at the service of the development and the optimization of food transformation processes in order to integrate these evolutions, whether they are classical unit operations (cooking, bread-making, fermentations, etc.) or innovative ones (high pressure, microwave assisted drying, biopreservation, etc.). The Carnot teams can support companies in the organization and optimization of unit operations and processes, the implementation of tools for rapid qualification of raw materials, ingredients or food products, the design of relevant sensors, the identification of the consequences of processes in terms of sensory, functional or nutritional qualities of new food products.